At Pupstanding, we have the perfect dog training program for every situation.
We'll teach you how to train your dog, equipping you with the knowledge and skills to keep your dog happy, healthy, and safe.
New puppy? Check out our Puppy Essentials Workshops — self-paced lessons that include a LIVE small-group class with our certified trainer.
Workshop topics include: Potty Training, Crate Training, Nipping & Biting, Socialization Foundations, and All About Barking (for dogs of all ages).
Starting at $29.
Looking for private dog training? Schedule a One-on-One Coaching Session to receive personalized feedback and a training plan to reach your goals.
30-minute sessions: $50
60-minute sessions: $95
Need the perfect gift for the dog owner in your life?
How about a
one-on-one training session
or access to our
Puppy Essentials Workshops
?
Email us at [email protected] with the amount you'd like to gift and the recipient's name and we'll create a gift certificate for you!
Virtual Training is Perfect for:
Learning how to socialize your new puppy

Addressing common puppyhood issues, such as potty accidents and nipping

Preparing to adopt a new dog and getting started on the right paw

Training basic obedience cues

Helping your dog overcome separation anxiety or leash aggression

Fixing problem behaviors, such as destructive chewing, digging, barking, or jumping

Dogs who get nervous in group classes or when unknown people enter the home

... and more!
Virtual training workshops and coaching sessions can address any dog training or behavior issue.
Start Anytime, From Anywhere!
Online dog training makes it easy for you to start training right away, from anywhere in the world.
No need to wait for puppy vaccines to attend group classes.
Plus, there's no travel time and it's easy to get the whole family involved!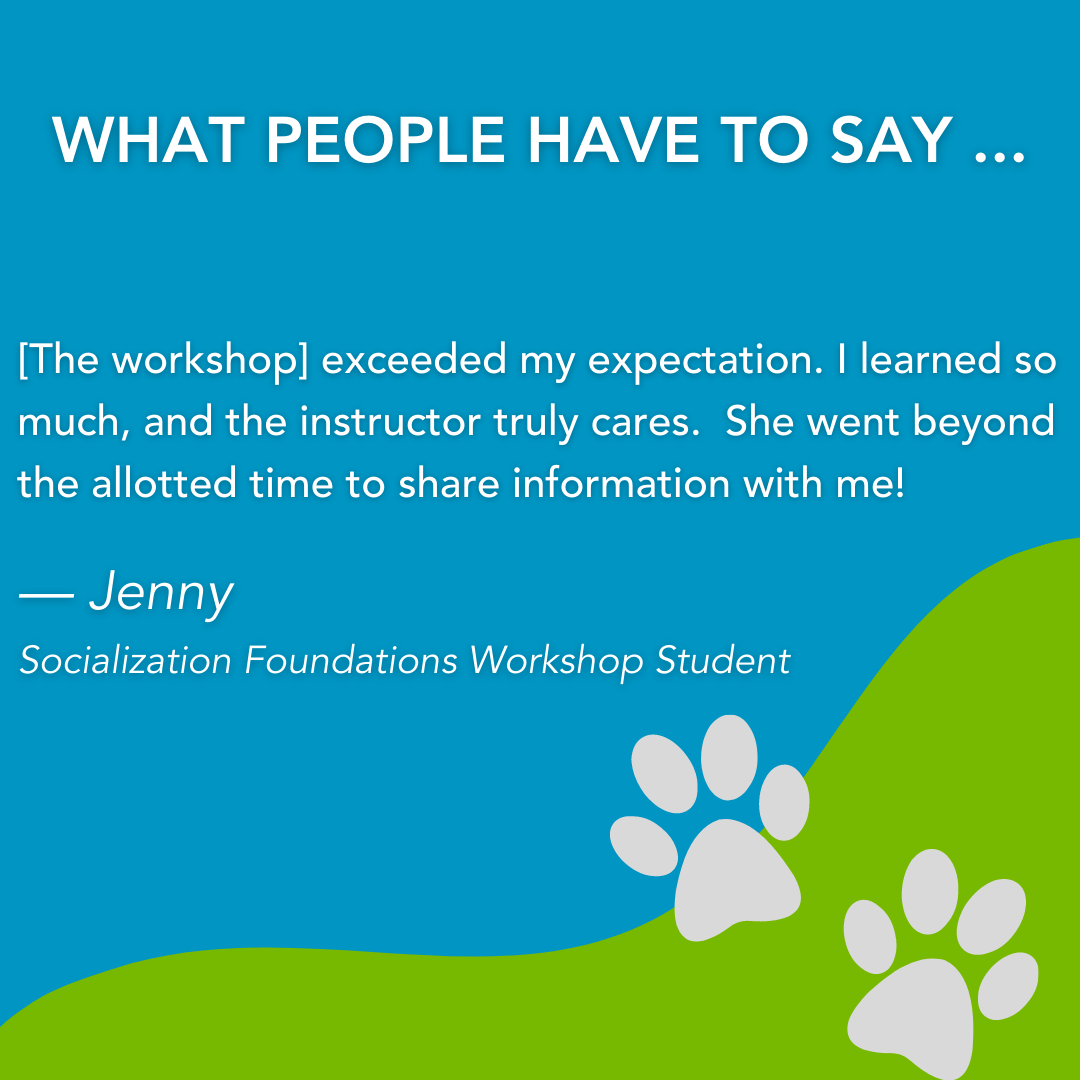 Virtual Dog Training Includes:
✓ Personalized training from a certified dog trainer and canine behavior consultant
✓ Lifetime access to workshop materials and in-depth resources
✓ Demonstrations and video examples to help you learn
✓ Real-time feedback from your trainer during live workshop sessions and one-on-one coaching sessions
✓ Video recording of your live sessions – rewatch anytime
✓ Follow-up training support
✓ Schedule as many coaching sessions as you'd like, when you need them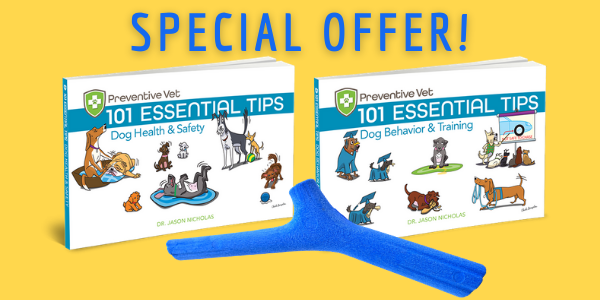 Enroll in all 5 Puppy Essentials Workshops and get our 101 Essential Tips Dog Book Bundle and a small Best Fetch Stick Toy for free!
Included in your free gift:
101 Essential Tips: Dog Health & Safety:

Valuable advice that will help you be the best dog owner you can be, regardless of your level of experience with raising and caring for dogs. Learn how to avoid digestive upset, traumas, and a variety of other common medical conditions and emergencies. A must-read for all dog owners, even if you've had dogs your whole life!

101 Essential Tips: Dog Behavior & Training:

 This book of tips will help guide you through your dog's training journey. It will help you to understand all that you and your dog will need to learn and experience to have the happiest, safest, most fulfilling life possible … together. You'll learn different training options and the resources available to you, the stuff you'll need, the stuff you should avoid, and the "why" of it all.

The Best Fetch Stick for Dogs:

This toy is the first dog fetch toy to actually look like a stick, but not injure dogs like a stick. And equally as important is that it's non-toxic! It floats, has an erratic bounce, won't splinter, is flexible enough not to break your dog's teeth, and is easy to throw and clean.
The perfect complement to your Puppy Essentials Workshops, a $43 value – free when you enroll in all 5 workshops!
Puppy Essentials Workshops
Proactive puppy training sets the stage for a fulfilling lifelong relationship with your dog. Check out our catalog for more training workshops to help your puppy be a "pupstanding" citizen!
Private One-on-One Dog Training
Whether you want to take your training up a notch, or are dealing with behavior issues such as separation anxiety or aggression, we've got you covered!
Get in-depth training and dog behavior support in private coaching sessions with certified dog trainer and behavior consultant, Cathy Madson.
Click below to learn more and schedule your private session today!
Have Questions?
We're here to help!
Email any questions about our workshops or one-on-one coaching to [email protected]